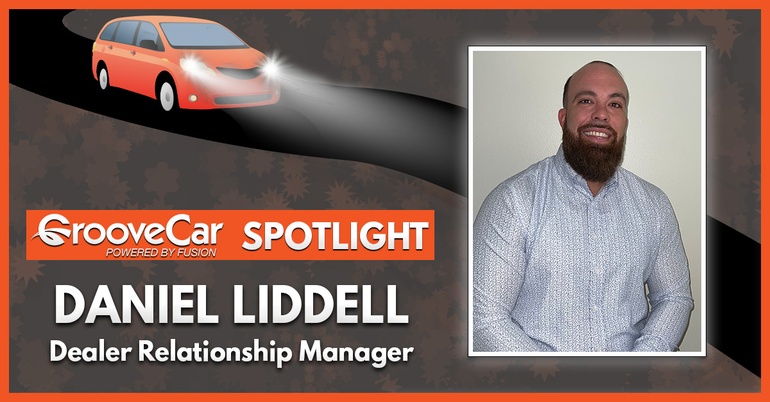 Meet Daniel Liddell, Dealer Relationship Manager at GrooveCar. Since joining the team in 2021, Daniel has been serving Florida franchise and independent dealers that are part of the CU Xpress Lease and GrooveCar retail programs. Whether he is signing up and training new dealers, helping current partners increase their revenue, improving communication between dealers and credit unions, or resolving any issues that may occur, Daniel ensures that there's nothing but sunshine in the Sunshine State.
"My favorite thing about my role is being out in the field," Daniel said. "Building relationships with these dealers is rewarding, especially when I can empower them to reach their full potential as a GrooveCar partner."
What is your favorite memory at GrooveCar?
Visiting the GrooveCar office in Farmingdale, NY. I enjoyed seeing our sister company Novak Motor's dealership and auction warehouse, where the CU Xpress Lease off-lease vehicles are remarketed.
 What was your first car?
1993 Ford Taurus Station wagon
 What do you currently drive?
2018 Ram 1500 Big Express Crew Cab
What is your dream car?
Stingray Corvette Z06
What is your favorite movie car?
The Italian Job (1969) – Mini Cooper
CU Xpress Lease is the nation's #1 originator of credit union auto leases. Our program does not compete with your captive, instead targeting vehicles not supported by the manufacturer. This allows your dealership to sell more vehicles and increase profits! Interested in learning more? Request more information from Daniel here.