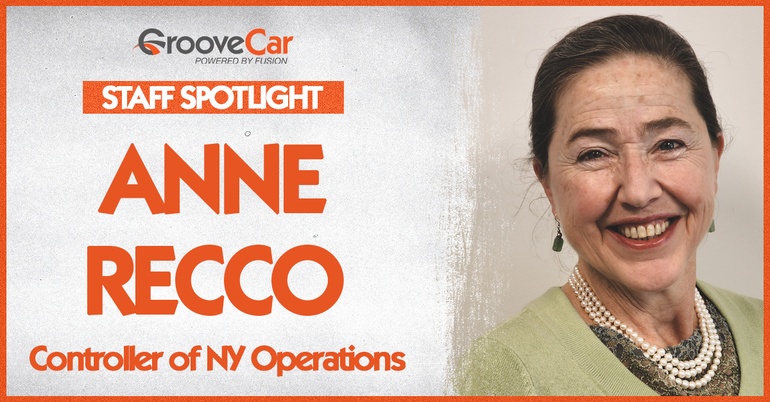 Anne Recco has been a member of the GrooveCar family since 2018, serving as the Controller of New York Operations. In her role, Anne regularly prepares financial statements while compiling all accompanying analytics. She also tracks profitability and trends while overseeing the day-to-day expenditures of the company.
"My favorite thing about working at GrooveCar is the opportunity to work with smart, dedicated, and very nice people," Anne said. "It is an environment where people care about each other and work together for the company's current and long-term success."
What is your favorite memory at GrooveCar?
The annual Christmas parties where we get to socialize with our Texas colleagues. 
What was your first car?
1979 Chevrolet Monza
What do you currently drive?
2018 Cadillac XT5
What is your dream car?
1968 Mustang convertible
What is your favorite movie car?
Batmobile
GrooveCar has been providing full-service automotive loan growth solutions to credit unions since 1999. Our retail program focuses on building strong, lasting relationships with credit union partners by ensuring they can capture loan volume without compromising the quality and integrity of their portfolio. Additional information can be found here.