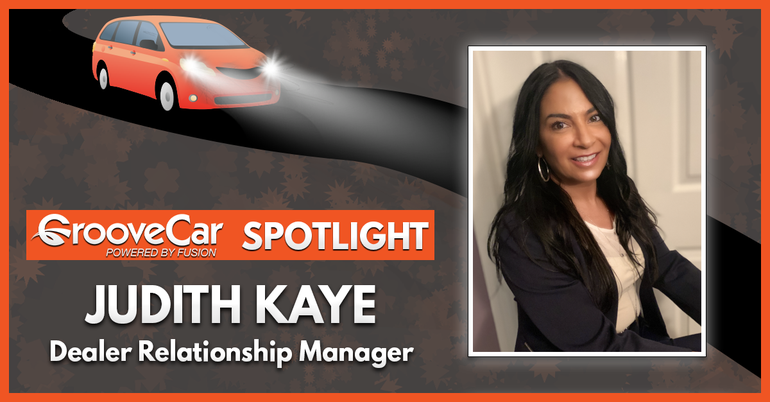 Joining the GrooveCar team as a Dealer Relationship Manager in 2020, Judith Kaye works with CU Xpress Lease dealers located in Nassau County and the five boroughs of New York City. As a DRM, Judith is responsible for building and maintaining relationships with dealers in her designated areas. She also ensures the success of current dealers in the program by providing them with any training and support they may need.
"My favorite aspect of the job is being able to consistently face new challenges," Judith said. "I love interacting with other people and learning something new every day."
What is your favorite memory at GrooveCar?
After only being at GrooveCar for four days, the team surprised me with a birthday cake. It was unexpected, but very thoughtful.
What was your first car?
1984 Pontiac Firebird
What do you currently drive?
Toyota Corolla
What is your dream car?
Mercedes Benz AMG SL 63 convertible
What is your favorite television car?
K.I.T.T. from Knight Rider
CU Xpress Lease is the nation's #1 originator of credit union auto leases. Our program does not compete with your captive, instead targeting vehicles not supported by the manufacturer. This allows your dealership to sell more vehicles and increase profits! Interested in learning more? Request more information from Judith here.