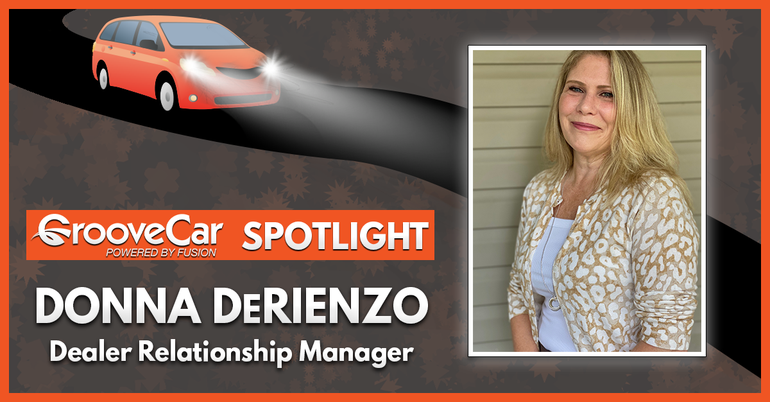 Call, text, or email – if you have a question, Donna DeRienzo has the answer. Since 2002, Donna has been helping Suffolk County franchise and independent dealers as a Dealer Relationship Manager at GrooveCar. In addition to answering any questions regarding the CU Xpress Lease program, Donna also ensures our dealers have the resources they need to succeed. Whether it is delivering supplies, signing up and training new dealers, or keeping current dealers informed on leasing specials, Donna will be there to guide you throughout your CU Xpress Lease experience.
"My favorite thing about my role is the opportunity to visit and chat with dealers," Donna said. "Many of my clients have become friends after so many years of working together."
What do you like best about your position at GrooveCar?
I am proud of the growth that the company has experienced during my time here.
What is your favorite memory at GrooveCar?
Being part of the GrooveCar team.
What was your first car?
Pontiac Sunbird
What do you currently drive?
Audi A4
What is your dream car?
Ford Mustang
CU Xpress Lease is the nation's #1 originator of credit union auto leases. Our program does not compete with your captive, instead targeting vehicles not supported by the manufacturer. This allows your dealership to sell more vehicles and increase profits! Interested in learning more? Request more information from Donna here.