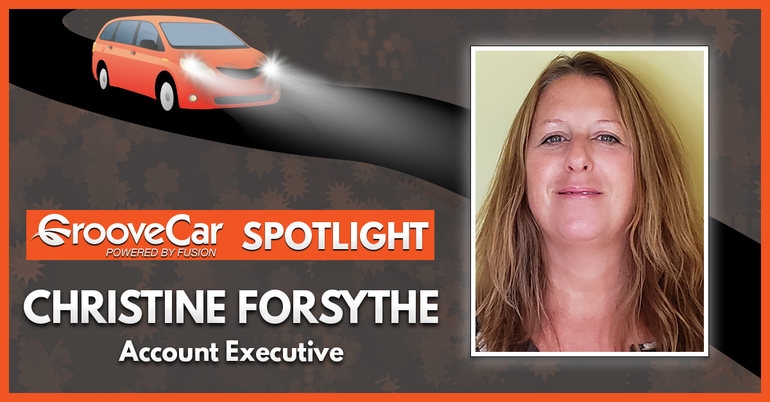 Since taking on the role of Account Executive at GrooveCar in 2015, Christine has been building and strengthening relationships with credit unions nationwide, while engaging their members and helping them close more loans. Christine is always striving to find new ways to drive organic growth, and understands that doing great work for the client means expanding her relationship and increasing revenue for all parties.
"The conscientiousness we bring to both our client and internal relationships is amazing," Christine says. "I am proud to be part of such a creative and genuine group of people, and I appreciate the trust our clients place in us to serve them."
What do you like best about your position at GrooveCar? 
Working with the rest of the team at GrooveCar.
What is your favorite memory at GrooveCar?
The 2018 Holiday Party
What was your first car?
Ford Tempo
What do you currently drive?
Chrysler 200
What is your dream car?
Bentley Continental
Favorite movie car?
1969 Ford Mustang from John Wick
Interested in learning about the GrooveCar Direct program? Let Christine show you how GrooveCar Direct enables credit unions to easily connect with their auto shopping members, and drive new loans through a customizable and scalable platform. Click here to schedule a demo today!